One Act Play Wins Third Place

SHOUT OUT! to OAP for placing 3rd in the District 20 AAA competition. Congratulations to Ms. Mansfield, Ms. Lawrence and the rest of the cast. FMS One Act Play students from grades 6-8 competed December 9th in Cameron in the district meet.

All-Star Crew: Lauren M.
Best Actress: Haleigh H.
Honorable Mention: Zoe B., Nathan C.
FMS Fifth Grade UIL Participants Compete in District Meet

Franklin ISD hosted the Elementary UIL District Meet on Dec. 9th. Students from Franklin, Hearne, Lexington and Rockdale participated. Franklin Middle School 5th grade students participated in this UIL meet. Congratulations to all participants and coaches! Results to events are posted on the web according to grade level.
UIL Results
FMS District UIL Meet Results
Franklin Middle School UIL participants competed in the district UIL academic meet in Rockdale on December 4th. Congratulations to all participants and coaches and thanks for your hard work and dedication. Results are attached. Please click on the title of the article to open them.
Nine Week Assessment Schedule
Friday, December 12: Writing
Monday, December 15: Math
Wednesday, December 17: Reading
Thursday, December 18: Science and Social Studies
Lion Passes for Sale
We have Lion Passes for Sale for all home athletic games. This excludes varsity football and tournaments.
Adults - $40
Students - $15
FMS Girls Cross Country Team Wins District 20AAA Championship

Congratulations to Franklin Middle School girls cross country team who won first place at the District 20AAA meet in Cameron. In addition, the FMS Boys had runners place in the top ten. Jacob C. placed 7th and Jace L. came in 10th!
FISD State Fair of Texas Art Results
Twenty-nine pieces of art work out of a total of eighty-nine entry submissions from Franklin ISD students received awards and will be on exhibition at the 2014 State Fair of Texas Creative Arts building (September 26-October 19). From FMS, awards go to:

Fifth Grade winners:
Alyssa J.-Honorable Mention Art
Ethan S.-Honorable Mention Paper Mache Sculpture
John D.-Honorable Mention Paper Mache Sculpture and Honorable Mention Masks
Alana Y. - 3rd place Art and Honorable Mention Masks.
Sixth Grade winners:
Abby D.- Honorable Mention Art
Karlie K.- 3rd place Folk Art
Cody M.-2nd place Sculpture
Myra L. Honorable Mention Art and 2nd place Mosaic
Lauren P. -2nd place Folk Art
Autumn R. -1st place Folk Art
Ashley S.- 2nd place Batik and 2nd place Rock Art Relief.
Immunizations
Parents of students who will enter 7th grade in the 2014-2015 school year should pay special attention to the vaccine requirements needed to attend school. . Please be aware that students without the required immunizations or a valid exemption will not be allowed to start school.

Additional vaccine requirements for students entering 7th grade:
· 2 doses of varicella
· 1 booster dose of tetanus, diphtheria, and pertussis (Tdap) if 5 years have passed since the last dose of tetanus-diphtheria containing vaccine
· 1 dose of meningococcal

Updated shot records are due in the FMS front office by Friday, August 8, 2014.
Sports Physicals Required for All Athletes
In efforts to increase safety and prevention in athletics, FISD is requiring ANNUAL physicals for all student-athletes. Annual screening of athletes is imperative because medical conditions can change from year to year and the development of subtle issues may be overlooked. The pre-participation exam is designed to help identify athletes that may be at risk for medical issues before he or she participates in a sport.

Physical can be obtained by your primary physician or orthopedic doctor. Mass sports physicals were offered by FISD on May 22. If you have any questions or concerns please contact Marissa Jones at mjones@franklinisd.net or 979.255.5409.
EZMeal App Available for Online Free/Reduced Applications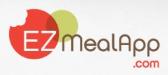 Franklin ISD is working to make applying for free and reduced meals a more private and hassle free experience. New this year is the opportunity to complete an online free and reduced price meal application. A link to the application EZMealApp can be found on the school website under the parent tab or by clicking on this news title. Paper applications will also be mailed to all households and copies will be available in the school office at each campus if preferred. Contact Sandra Baxter, School Nutrition Director at 979-828-7007 if you have questions.