Upcoming Dates to Know
APRIL 22 & 23: STAAR TESTING
Apr. 24: Spring Band Concert, 6 p.m.
Apr. 25: 6th grade band field trip, 3 week progress report
Apr. 26: Tennis @ Groesbeck
May 2: 7th/8th Band Contest
May 3: Tennis @ Robinson
May 6: Algebra EOC @ 8am
May 9: GT Field Trip, 6th grade Solo & Ensemble Contest
May 12-16: Book Fair
May 13 & 14: 8th grade retest
May 15: UIL Banquet, 6 p.m.
Yearbook Orders due April 25
Parents! It's not too late to purchase a 2013-2014 yearbook. The deadline is next Friday, April 25th, 2014. MS/HS yearbooks are $45. You can purchase online at Balfour.com or bring a check to the school office (checks payable to FISD).
Bad Weather Make-up Day
May 26, which was designated as a bad weather day, will now be a school day. On Monday, May 26, FISD students will make up the school day that they missed the day the Lady Lions played in the State Basketball Tournament.

This is also the Friday of the Robertson County Fair. FISD students participating in any event in the Robertson County Fair will receive an extra-curricular excused absence for attendance on March 28. Please contact your child's campus principal if you have any questions
Book Signing, Meet and Greet with Author, J.T. Cope IV

Franklin High School and Franklin Middle School recently hosted a book signing and meet-and-greet with author J.T. Cope IV. The 1998 FHS graduate was at the middle school and the high school on Friday, Feb. 7th. Cope talked about and signed copies of his book, Countryside, The Book of the Wise.
Pennies for Patients

Student Council hosted The Leukemia & Lymphoma Society, Pennies for Patients campaign, a program in which students across the country are raising funds for cancer research and services for patients. More research is needed, because in spite of advances, leukemia causes more deaths among children than any other cancer. Every penny counts, and we thank you for your support. The totals are in and THE BOYS have won the ice cream party for bringing the most spare change for our Pennies for Patients campaign! The boys brought a total of $177.37 and the girls brought a total of $92.82. Together they raised $270.19! Thank you parents for helping make this year's program a success.
2012-2013 Yearbooks Available for Purchase
ATTENTION Parents and Students!

The 2012-2013 yearbooks are now available for purchase!
High school/middle school books are available at the High School for $45
Elementary books are available at Reynolds Elementary for $16

Get your little piece of Franklin history today!
FISD Moves to Nine Week Grading Cycles for 2013-14
Franklin ISD is moving from six-week grading cycles to nine-week cycles beginning 2013-14. Currently, the six-week grading cycles are not necessarily six weeks due to the mandated school start date and the end of the first semester prior to the Christmas holiday. The longer grading cycles will allow students and teachers to have more time between end-of-grading period summative exams. There are positive benefits to having more time within grading periods. For example: Curriculum can feel less rushed within a nine-week period versus a six-week period; teachers can spend less time calculating grades and more time planning for the classroom with four rather than six annual major grade reporting periods; and the students should have an opportunity for additional instruction to relearn material for mastery before the end of the grading period.

The new cycles affect UIL (University Interscholastic League) eligibility check-points. However, the ability to regain eligibility remains on a three-week cycle. To aid parents and teachers in understanding the new UIL eligibility calendar, the district will post a guide detailing eligibility checks. If you have any questions, your child's teacher, coach or organization sponsor along with any administrator are available to help.
EZMeal App Available for Online Free/Reduced Applications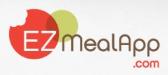 Franklin ISD is working to make applying for free and reduced meals a more private and hassle free experience. New this year is the opportunity to complete an online free and reduced price meal application. A link to the application EZMealApp can be found on the school website under the parent tab or by clicking on this news title. Paper applications will also be mailed to all households and copies will be available in the school office at each campus if preferred. Contact Sandra Baxter, School Nutrition Director at 979-828-7007 if you have questions.
New and Improved EZSchoolPay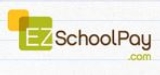 In our continuing effort to provide the best experience and value possible, EZSchoolPay is updating their web site with a new look and feel. The new and improved user-friendly version provides the same key features you already find beneficial, including:
• Fast posting of payments -- Within minutes, a student has access to newly posted funds,
• Viewing children's transactions, and
• Low balance reminders and messages
You can also enjoy new features such as:
• Connectivity to a new EZSchoolPay mobile app for the device of your choice,
• Multilingual availability, and
• Full Shopping Cart functionality
**Your existing username and password for EZSchoolPay will remain the same.
If you have any questions about this or any other matter related to EZSchoolPay, please do not hesitate to contact us at khubbard@harriscomputer.com
Immunizations Required for Seventh Grade Students

These are the immunizations required to enter 7th grade:
- 2 doses of varicella for students entering 7th
- 1 booster dose of tetanus, diphtheria, and pertussis (Tdap) for students entering 7th grade, if at least 5 years have passed since the last dose of tetanus-diphtheria-containing vaccine
- 1 dose of meningococcal for students entering 7th grade
More information about school vaccine requirements is available on the Immunization Branch website at www.immunizetexas.com (click on the 'School and Childcare' link).