New Math Standards Overview for Students in Kindergarten Through Eighth Grade
In 2012, the State Board of Education adopted new mathematics standards, the Texas Essential Knowledge and Skills (TEKS). The standards for kindergarten through eighth grade are being fully implemented this school year. Revised standards for high school mathematics will be implemented in the 2015-2016 school year.

The changes made at the state level to the mathematics TEKS (standards) were quite extensive and affect our Franklin ISD Mathematics Curriculum. Some TEKS have shifted down from other grade levels while others are brand new. In order to prepare for these changes, FISD has been working over the past year to prevent gaps in learning as students transition to the new expectations.

Continue Reading this article about the new math standards and watch an Informational Video.
Attention: Parents of Sixth Grade Students
ATTENTION Parents of 6th Grade Students:
All students need to have a second Varicella (chicken pox) vaccine, Tdap Vaccine, and a Meningococcal (Meningitis) Vaccine to start the 7th Grade. Once your child has received these vaccines please send a copy of the shot record to the Middle School Nurses Office.
Sports Physicals Required for All Athletes
In efforts to increase safety and prevention in athletics, FISD is requiring ANNUAL physicals for all student-athletes. Annual screening of athletes is imperative because medical conditions can change from year to year and the development of subtle issues may be overlooked. The pre-participation exam is designed to help identify athletes that may be at risk for medical issues before he or she participates in a sport.

Physical can be obtained by your primary physician or orthopedic doctor. Mass sports physicals were offered by FISD in May. If you have any questions or concerns please contact Marissa Jones at mjones@franklinisd.net or 979.255.5409.
Athletic Schedules
To stay informed of changes in athletic schedules please log onto the FMS website, click on Athletics, then Athletic Schedules and add your email to the bottom of the schedule. You will receive email messages when a change is made in the schedule.
Lion Passes for Sale
We have Lion Passes for Sale for all home athletic games. This excludes varsity football and tournaments.
Adults - $40
Students - $15
EZMeal App Available for Online Free/Reduced Applications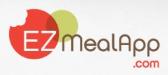 Franklin ISD is working to make applying for free and reduced meals a more private and hassle free experience. New this year is the opportunity to complete an online free and reduced price meal application. A link to the application EZMealApp can be found on the school website under the parent tab or by clicking on this news title. Paper applications will also be mailed to all households and copies will be available in the school office at each campus if preferred. Contact Sandra Baxter, School Nutrition Director at 979-828-7007 if you have questions.
New and Improved EZSchoolPay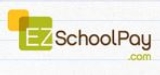 In our continuing effort to provide the best experience and value possible, EZSchoolPay is updating their web site with a new look and feel. The new and improved user-friendly version provides the same key features you already find beneficial, including:
• Fast posting of payments -- Within minutes, a student has access to newly posted funds,
• Viewing children's transactions, and
• Low balance reminders and messages
You can also enjoy new features such as:
• Connectivity to a new EZSchoolPay mobile app for the device of your choice,
• Multilingual availability, and
• Full Shopping Cart functionality
**Your existing username and password for EZSchoolPay will remain the same.
If you have any questions about this or any other matter related to EZSchoolPay, please do not hesitate to contact us at khubbard@harriscomputer.com