Child Abuse; Bullies in Schools; Sex & the Law
Come and hear Sgt. Bill Davis, a retired Beaumont, Texas police officer who has presented programs to over 280,000 people throughout Texas, nationally, and internationally. Sgt. Davis is an internationally acclaimed motivational speaker and author. He will discuss all four types of child abuse, wound identification, physical abuse indicators, the profiles of rapists & child molesters, applicable criminal laws, and mandatory reporting laws. He will also discuss a U.S. Dept. of Justice study on Bullies in Schools. Sgt. Davis shows how bullies are a direct relationship to domestic violence. He will present excerpts of his program for teenagers, "Sex and the Law," that has been presented to over 130,000 teenagers in schools throughout Texas.

THE INFORMATION IN THIS PRESENTATION COULD SAVE YOUR CHILD'S LIFE!
Where: Franklin High School Auditorium
When: Monday, November 24, 2014, 6:00 – 8:00 p.m.
For more information contact Ms. Jeri Reagan, at Franklin Middle School (979.828.7100)
Student Council Ornament Contest
FMS Students are invited to participate in an Ornament Contest being sponsored by FMS StuCo. The rules are as follows:
1. Any student can enter!
2. Ornaments must be handmade.
3. Ornaments may be made from fabric, wood, clay, etc. Be creative! Recycle items!
4. Turn in to Mrs. Roden by Monday, November 24th.
5. DO NOT put your name on ornament. They will be numbered.
1st Place $30 gift card
2nd Place $20 gift card
3rd Place $10 gift card
FISD Christmas Program - Dec. 2nd
Franklin ISD Christmas Program Featuring:

First String Lions
Roland Reynolds Chorus
5th Grade Music Class
6th Grade Beginning Band
Franklin Middle School Band
Franklin High School Band

When: Dec. 2nd @ 6:30 PM
Where: High School Auditorium
What to bring: Your family and friends

Students need to be in their seats by 6:20!!!

We hope you can join us for a wonderful night of Christmas Music!
FMS Girls Cross Country Team Wins District 20AAA Championship

Congratulations to Franklin Middle School girls cross country team who won first place at the District 20AAA meet in Cameron. In addition, the FMS Boys had runners place in the top ten. Jacob C. placed 7th and Jace L. came in 10th!
FISD State Fair of Texas Art Results
Twenty-nine pieces of art work out of a total of eighty-nine entry submissions from Franklin ISD students received awards and will be on exhibition at the 2014 State Fair of Texas Creative Arts building (September 26-October 19). From FMS, awards go to:

Fifth Grade winners:
Alyssa J.-Honorable Mention Art
Ethan S.-Honorable Mention Paper Mache Sculpture
John D.-Honorable Mention Paper Mache Sculpture and Honorable Mention Masks
Alana Y. - 3rd place Art and Honorable Mention Masks.
Sixth Grade winners:
Abby D.- Honorable Mention Art
Karlie K.- 3rd place Folk Art
Cody M.-2nd place Sculpture
Myra L. Honorable Mention Art and 2nd place Mosaic
Lauren P. -2nd place Folk Art
Autumn R. -1st place Folk Art
Ashley S.- 2nd place Batik and 2nd place Rock Art Relief.
Lion Passes for Sale
We have Lion Passes for Sale for all home athletic games. This excludes varsity football and tournaments.
Adults - $40
Students - $15
Immunizations
Parents of students who will enter 7th grade in the 2014-2015 school year should pay special attention to the vaccine requirements needed to attend school. . Please be aware that students without the required immunizations or a valid exemption will not be allowed to start school.

Additional vaccine requirements for students entering 7th grade:
· 2 doses of varicella
· 1 booster dose of tetanus, diphtheria, and pertussis (Tdap) if 5 years have passed since the last dose of tetanus-diphtheria containing vaccine
· 1 dose of meningococcal

Updated shot records are due in the FMS front office by Friday, August 8, 2014.
Sports Physicals Required for All Athletes
In efforts to increase safety and prevention in athletics, FISD is requiring ANNUAL physicals for all student-athletes. Annual screening of athletes is imperative because medical conditions can change from year to year and the development of subtle issues may be overlooked. The pre-participation exam is designed to help identify athletes that may be at risk for medical issues before he or she participates in a sport.

Physical can be obtained by your primary physician or orthopedic doctor. Mass sports physicals were offered by FISD on May 22. If you have any questions or concerns please contact Marissa Jones at mjones@franklinisd.net or 979.255.5409.
EZMeal App Available for Online Free/Reduced Applications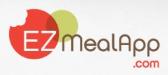 Franklin ISD is working to make applying for free and reduced meals a more private and hassle free experience. New this year is the opportunity to complete an online free and reduced price meal application. A link to the application EZMealApp can be found on the school website under the parent tab or by clicking on this news title. Paper applications will also be mailed to all households and copies will be available in the school office at each campus if preferred. Contact Sandra Baxter, School Nutrition Director at 979-828-7007 if you have questions.
FISD Moves to Nine Week Grading Cycles for 2013-14
Franklin ISD is moving from six-week grading cycles to nine-week cycles beginning 2013-14. Currently, the six-week grading cycles are not necessarily six weeks due to the mandated school start date and the end of the first semester prior to the Christmas holiday. The longer grading cycles will allow students and teachers to have more time between end-of-grading period summative exams. There are positive benefits to having more time within grading periods. For example: Curriculum can feel less rushed within a nine-week period versus a six-week period; teachers can spend less time calculating grades and more time planning for the classroom with four rather than six annual major grade reporting periods; and the students should have an opportunity for additional instruction to relearn material for mastery before the end of the grading period.

The new cycles affect UIL (University Interscholastic League) eligibility check-points. However, the ability to regain eligibility remains on a three-week cycle. To aid parents and teachers in understanding the new UIL eligibility calendar, the district will post a guide detailing eligibility checks. If you have any questions, your child's teacher, coach or organization sponsor along with any administrator are available to help.