Upcoming Events
Sept 15-19: CELEBRATE FREEDOM WEEK
Sept. 16-17: OAP Tryouts after school
Sept. 18: PEP RALLY @ 2:45, FMS Football @ Marlin
Sept. 19: Varsity Football @ Marlin
Sept. 20: Cross Country @ Caldwell; FMS Volleyball Tourney @ Leon
One Act Play Auditions
Auditions for the middle school One Act Play cast and crew will
be held on September 16th and 17th from 3:30 pm - 5:00 pm.
Audition packets are available in the school office. Students in
grades 6-8 may audition either day in the high school auditorium.
Practices for the One Act Play will begin the week of September
22nd.
Time to Sign Up for UIL Events
Students will be signing up for the UIL academic teams during lunch on Wednesday, Sept. 17th. Events include:
Art Smart-Grades 5,6,7,8
Calculator Applications –Grades 6,7,8
Chess Problem Solving-Grades 5,6,7,8
Dictionary Skills-Grades 5,6,7,8
Editorial Writing-Grades 6,7,8
Impromptu Speaking-Grades 6,7,8
Listening Skills-Grades 5,6,7,8
Maps, Graphs, Charts-Grades 5,6,7,8
Mathematics-Grades 6,7,8
Modern Oratory-Grades 6,7,8
Music Memory-Grades 5,6,7,8
Number Sense-Grades 5,6,7,8
Oral Reading-Grades 5,6,7,8
Ready Writing-Grades 5,6,7,8
Science I-Grade 7
Science II-Grade 8
Social Studies-Grades 5,6,7,8
Spelling –Grades 5,6,7,8
Lion Passes for Sale
We have Lion Passes for Sale for all home athletic games. This excludes varsity football and tournaments.
Adults - $40
Students - $15
FISD Football Tickets On Sale
Season tickets for the 2014 varsity season are available for purchase.

Cost is $25.00 per seat. Tickets may be purchased at the Franklin ISD Administration Building, 1216 West FM 1644 from 8:00 am to 4:00 pm, Monday through Friday. For questions call 979-828-1900.

**CHANGE IN SALES**
Reserved seats will no longer be sold at the gate. They can be purchased pre-season at the Administration Building or after August 30th at the High School office by 3:00pm on game day.
Immunizations
Parents of students who will enter 7th grade in the 2014-2015 school year should pay special attention to the vaccine requirements needed to attend school. . Please be aware that students without the required immunizations or a valid exemption will not be allowed to start school.

Additional vaccine requirements for students entering 7th grade:
· 2 doses of varicella
· 1 booster dose of tetanus, diphtheria, and pertussis (Tdap) if 5 years have passed since the last dose of tetanus-diphtheria containing vaccine
· 1 dose of meningococcal

Updated shot records are due in the FMS front office by Friday, August 8, 2014.
Sports Physicals Required for All Athletes
In efforts to increase safety and prevention in athletics, FISD is requiring ANNUAL physicals for all student-athletes. Annual screening of athletes is imperative because medical conditions can change from year to year and the development of subtle issues may be overlooked. The pre-participation exam is designed to help identify athletes that may be at risk for medical issues before he or she participates in a sport.

Physical can be obtained by your primary physician or orthopedic doctor. Mass sports physicals were offered by FISD on May 22. If you have any questions or concerns please contact Marissa Jones at mjones@franklinisd.net or 979.255.5409.
EZMeal App Available for Online Free/Reduced Applications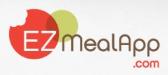 Franklin ISD is working to make applying for free and reduced meals a more private and hassle free experience. New this year is the opportunity to complete an online free and reduced price meal application. A link to the application EZMealApp can be found on the school website under the parent tab or by clicking on this news title. Paper applications will also be mailed to all households and copies will be available in the school office at each campus if preferred. Contact Sandra Baxter, School Nutrition Director at 979-828-7007 if you have questions.
FISD Moves to Nine Week Grading Cycles for 2013-14
Franklin ISD is moving from six-week grading cycles to nine-week cycles beginning 2013-14. Currently, the six-week grading cycles are not necessarily six weeks due to the mandated school start date and the end of the first semester prior to the Christmas holiday. The longer grading cycles will allow students and teachers to have more time between end-of-grading period summative exams. There are positive benefits to having more time within grading periods. For example: Curriculum can feel less rushed within a nine-week period versus a six-week period; teachers can spend less time calculating grades and more time planning for the classroom with four rather than six annual major grade reporting periods; and the students should have an opportunity for additional instruction to relearn material for mastery before the end of the grading period.

The new cycles affect UIL (University Interscholastic League) eligibility check-points. However, the ability to regain eligibility remains on a three-week cycle. To aid parents and teachers in understanding the new UIL eligibility calendar, the district will post a guide detailing eligibility checks. If you have any questions, your child's teacher, coach or organization sponsor along with any administrator are available to help.
Library News
Does your student get excited about books he/she is reading? Do they sit and tell you all the details about the book? If that is your student, encourage them to write a book review! Students can write book reviews on the FMS Online Card Catalog https://franklinisd.follettdestiny.com. Have your student log in (using username and password they would use to get on computers at school), select the book they have read, then click on write a review. It's easy and fun for other students to see what other people thought about the book.